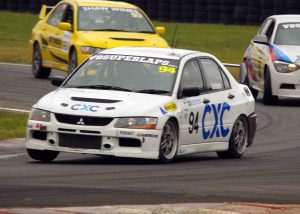 The dawn of a new season for the NSW Production Touring Car Championship. The 2016 starts in Goulburn, and CXC Global Racing have two cars on the grid, with the Oosthuizen Motorsport team of Daniel and Jacques Oosthuizen on the starting grid for four sprint races.
Daniel continued his winning ways of 2015 in Race 1, before finishing second to Greg Symes in Race 2.
Below, you'll find highlights of Races 3 and 4, and calling all the action is Zak Caban.