Dave Thomas
Dave Thomas begun motor racing in 35 years ago in motor cross and had a taste of V8's. After a 20 year absence, he returned to achieve multiple class podiums in Rallies from 2000 to 2010 with Dylan, and has also raced Aussie Race Cars, Formula Vee, Mini Challenge and Production Events.
Dave was co-driver in the CXC Racing team car that finished second to the factory team Mitsubishi Rally Art team in the Australian Manufacturers Championship and runner up in the Wakefield 300 in 2012. Founder of CXC Global, the international contractor management company that now spans 5 continents;
Dave has been passionate about helping others to succeed in business and in racing for years. CXC Global has sponsored go-karts for kids wishing to get into racing, Formula Vee cars as entry level open wheelers, Formula Ford, Targa tarmac rally vehicles as well as a production vehicle in the Australian Manufactures Championship for the past 2 years, achieving podium finishes in both years.
CXC Racing is an extension of Dave's desire to see younger drivers achieve success by sharing the experience the team has learned, usually the hard way, in over a decade of racing.
Dylan Thomas
Dylan Thomas grew up in a family passionate about motor sport, venturing around the world to various Formula 1 and other motor sport events. In his younger years he played around with motor cross and paddock bashing but didn't formally get into motor sport till 2000. Dylan's career begun with grand prix rallys, Motorkanas and speed events. Dylan very quickly moved into tarmac rally where he clinched an outright podium in his first event.
For the next ten years Dylan has had multiple class wins and was on most occasions was in the Top 10 outright in Targa Tasmania and top 5 in most other rallies, competing against the larger outfits with his minimal resources. In 2006 Dylan moved to circuit racing in Formula Vee, whilst still competing in Rallies.
In 2007 in his first full year of competition in Formula Vee, Dylan picked up rookie of the year as well as NSW state championship, the club championship, Division 2 championship and set two lap records along the way. Since then Dylan has raced Aussie Race Cars and BMW Mini Challenge and continued to compete in Formula Vee series, where he gained multiple pole positions, race wins, lap records, as well as club and state championships.  In the 2011 and 2012 Dylan also competed in the Australian Manufacturers Championship in a production car (Mitsubishi Lancer Evo IX and X), finishing runner up to the factory Mitsubishi Rally Art car in 2012. in recent years Dylan has been a constant front runner in the Toyota 86 racing series.
The CXC Racing team has been dubbed "the team to beat" and is one of the favourites in the Australian Manufacturers Championship, as well as the Formula Vee Championship in 2013.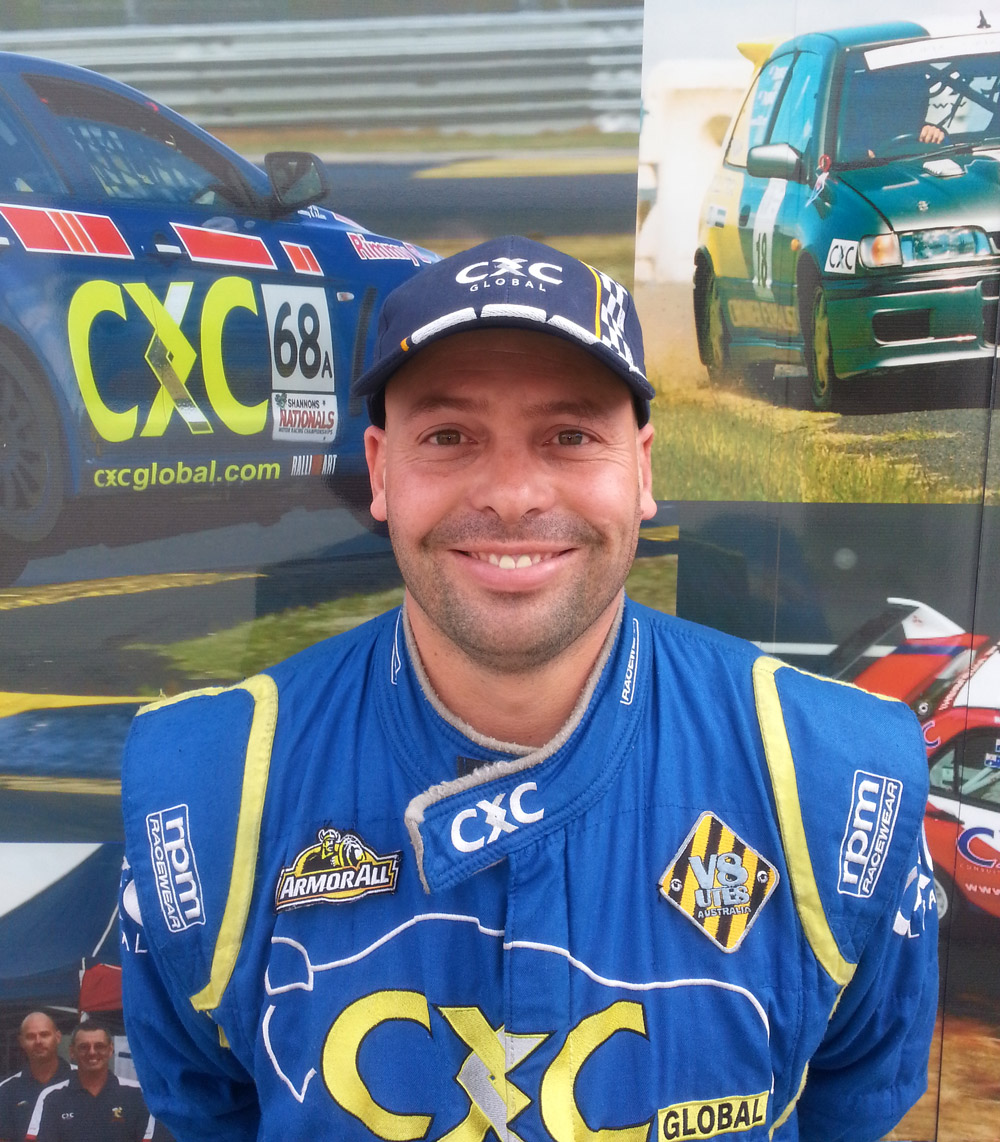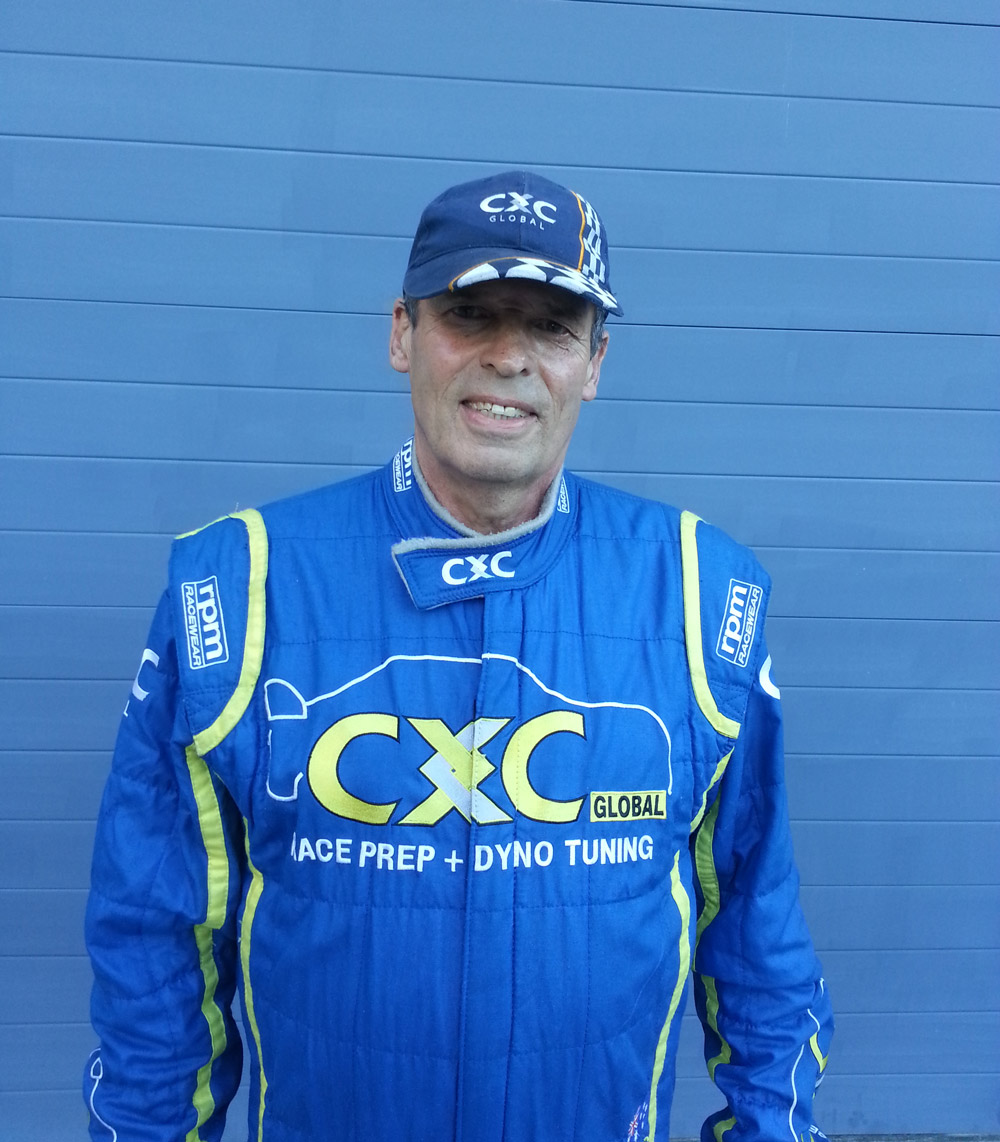 Adam Coppock
From a young age Adam has watched all forms of motorsport; V8 supercars, rally, F1, Moto GP and everything in between. From there it seemed to be natural progression to move into the motor industry and find his way into the competitive motorsport field.
Having completed his apprenticeship with Peugeot Adam became a factory trained technical adviser for the manufacturer, and also worked with Japanese and other European cars. Adam was subsequently factory trained for Mitsubishi Evo products and Ralliart Lancer's. Most recently he joined a Mercedes Benz dealership as a diagnostic technician.
Adam has been involved with CXC racing for the last 10 years working on the R56 Mini Cooper S, the Evo IX and now an Evo X, as well as the Formula Vee's. Adam is the lead mechanic for our successful race crew. Adam and Rimmy are the benchmark pit crew in endurance racing in the Australia Manufacturers Championship in Australia, with all rival teams timing their pit stops to create their own benchmarks.
Timothy Beard (Rimmy)
Rimmy started in the industry as a motor cycle apprentice working on both dirt and track bikes. He then moved to cars working at a Mitsubishi dealer where he became a Lancer  Evolution and a Ralliart technician, as well as a Holden technician.
He enjoyed working on Japanese and German cars and most recently joined a Mercedes Benz dealership as a diagnostic technician. His carnet training achievements are excellent, having achieved Motor Mechanic as well as Automotive Electrician licenses, and a registrations ticket with an air conditioning licence.
Rimmy have been involved with CXC racing for the last 8 years working on R56 Mini Cooper S, Evo IX's,  Evo X , Toyota 86's and Formula Vee's.  Rimmy was awarded Mike Gabel Pit Crew of the Year award by the category in 2011, for his efforts not only with CXC Rcacing team, but also assisting others.
He and Adam are the benchmark pit crew in Australian Manufacturers Championship in Australia, with all rival teams timing their stops to create their own benchmarks.
Sean Scott
Sean has spent many years analysing motor sport. He has been the Team Manager for the CXC Global Racing Go-Kart Team and the CXC Global Production Car Team for the past four years. He has contributed to several of the best strategy calls in the business ensuring that the team has regularly brought the car home ahead of its rivals.
Sean runs a driver training reflexology system for drivers to assist in increasing their reflex speed and making better spontaneous decisions.  The systems used are the SVT (Sport Vision Training) which is approved by the NSW Institute of Sport.
Sean is also responsible for some of the best video footage of the Formula Vee and Go-Kart uTube sites!
Michael Kinsella
Michael is a mechanical engineer. He has worked with Lola in the UK, and with the A1 GP Team Canada. He has also worked in close conjunction with multiple championship winning Formula Vee teams like Checkmate and Jacer, to assist in developing their vehicles' engines. Michael Kinsella prepared engines are always at the front of Formula Vee racing.
Steve Butcher
Steve is a veteran racer driver in Formula Vee and has been involved as a manufacturer in Formula Vee for over 20 years. His Stinger vehicles have collected countless race wins, lap records, pole positions, as well as State and National championships. Steve and Team Stinger brings a wealth of experience in Formula Vee to the table. Team Stinger delivered some amazing results in 2012;
    One National Title,
    One Aus series Title ,
    Three State Titles,
    Two Hillclimb Championships with
    6 new class records.
    Over 40 race wins
    5 new track records
    Back to back Australian Series Titles
The new Stinger iX debuted and won 2nd time out setting a new track record
Justin Kearns
Justin Kearns started his working career in electronics specialising in industrial process electronics.
Upon completion of his apprenticeship he began working for Haltech spanning for 10 years, starting in production line working his way up to general manager.
In 2002 Justin left Haltech to start his own high performance tuning and mechanical workshop.
Justin has qualifications as a motor mechanic, auto electrician and as a manufacturing engineer (fabrication).
Justin's Motorsport interest started during his school years in dirt rally and over time Justin spent nearly 20 years in targa rallies as well as being involved in circuit racing, drag racing and even boat racing.