The CXC Global Racing/CGR Performance team has enjoyed a productive opening race in Round 3 of the Toyota 86 Racing Series at the Red Rooster Sydney SuperSprint today, Dylan Thomas and Jacob Andrews both improving their positions.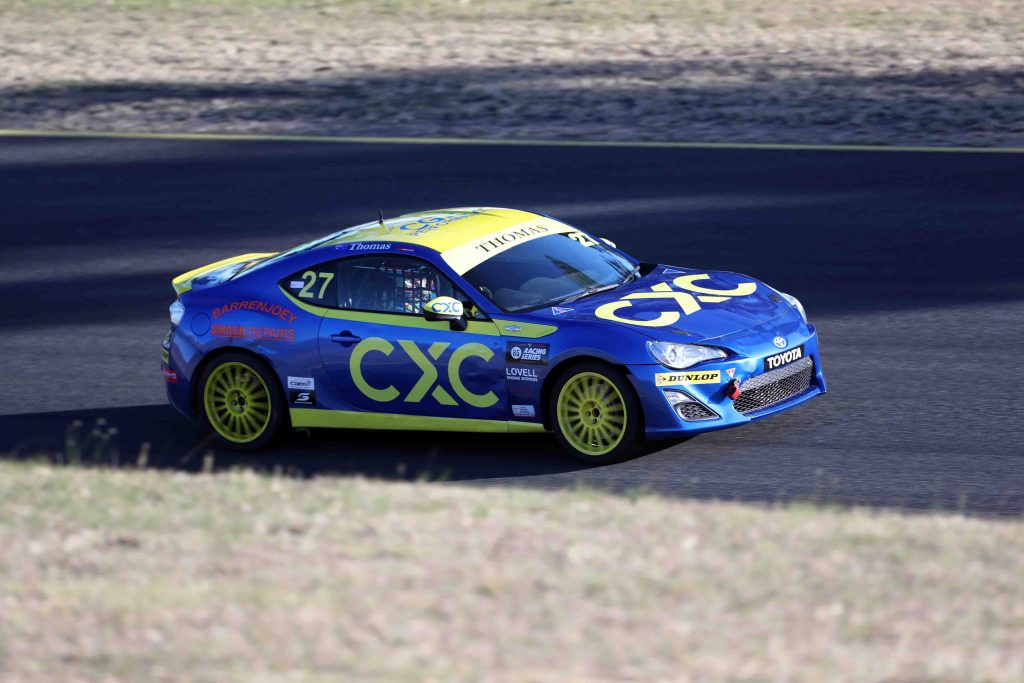 Thomas improved from seventh on the grid to finish the race in sixth position, while Jacob Andrews made very solid progress, finishing 16th after starting 23rd.
"I had a good battle with Trent Grubel, but there were a few places on the track where I was losing time, so we'll look at that overnight," Thomas said.
"The times were very close so it was hard to overtake – I had slightly more speed than Grubel but my team told me he was receiving a post-race penalty, so it wasn't worth attempting a risky pass."
"The changes we made overnight definitely improved my car, and I was able to race a lot more confidently," Andrews added.
"I made a few spots on the first lap, and then I was able to overtake a couple more cars before the end.
"Hopefully we can make some more progress tomorrow and be pushing for a top 10 finish by the end of tomorrow, which was my goal coming into the weekend."
Two more Toyota 86 races will be held tomorrow, at 9:50am and 12:10pm.