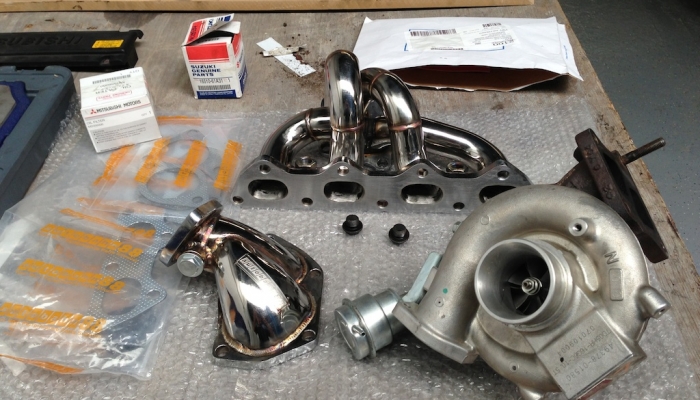 Performance Car Tuning includes;
Brakes
One of the most important aspects to think of when modifying your vehicle, but usually the one left till last. From something as simple as a brake pad upgrade can be all a car requires to take it to the next step.
Some of the upgrade options using manufactures such as Brembo and Ferodo are:
– Brake pad upgrade to street/track or full track specification
– Brake pad and rotor upgrades for street/track or full track specification
– Silicon and track specification brake fluid options to stop that spongy pedal
– Full brake caliper, rotor and pad upgrades for those who are serious about stopping
– Braided brake fluid flexi lines to limit pressure loss and increase strength
Suspension
Getting your vehicle to handle and to handle well can be a tough gig. Experienced race car drivers spend hours on end trying to achieve the perfect setup. Luckily there are some more simple ways to improve the handling in your vehicle.
Some of the upgrade options we employ are:
– Bushing and ball joint upgrades with stiffer compounds and materials
– Spring compression rate changes
– Sway bar, strut braces and body bracing
– Full shock/dampener and spring packages with a wide range of options for adjustability
– In house corner weight scales to dial in that perfect balance
– Wheel alignments to ensure your are heading in the right direction
Intake & Exhaust Systems
Making your engine breath better is one of the simply improvements that can be made to make your engine run more efficient. These can help with improved torque response from a standing start or from slower speeds to better fuel economy once up and going.
Along with the improved performance gains, a good exhaust system can give you that sound that you are looking for, from that subtle rumble to a full roar when you press down that throttle.
Intake options are:
– Simply hi-flow air filter replacement
– Cold air induction to supply the engine with colder denser air
– Intercooler and piping upgrades for those forced induction and turbo engines with air to air and air to water options
– Intercooler spray bar setups to keep it all that little cooler
– Supercharger and Turbo charger kits to ramp things up
Exhaust options are:
– Rear muffler upgrades
– Catalytic convertor back systems in stainless steel and mild steel
– Full exhaust systems in stainless steel and mild steel
– Exhaust header and extractor options
– Turbo dump pipes to encourage less turbo lag
Track Car Setup
Starting to use your car more on the track for those drive days or are just starting to think about it? There are a few items that will enhance your total experience on the day and make sure that you and your car are happy by the end.
– Correct preparation of your car by our race mechanics
– Safety harneses
– Fire extiguishers
– Bolt in roll cages, full and half
– Full weld in cages for those who are building up a purpose built track car.